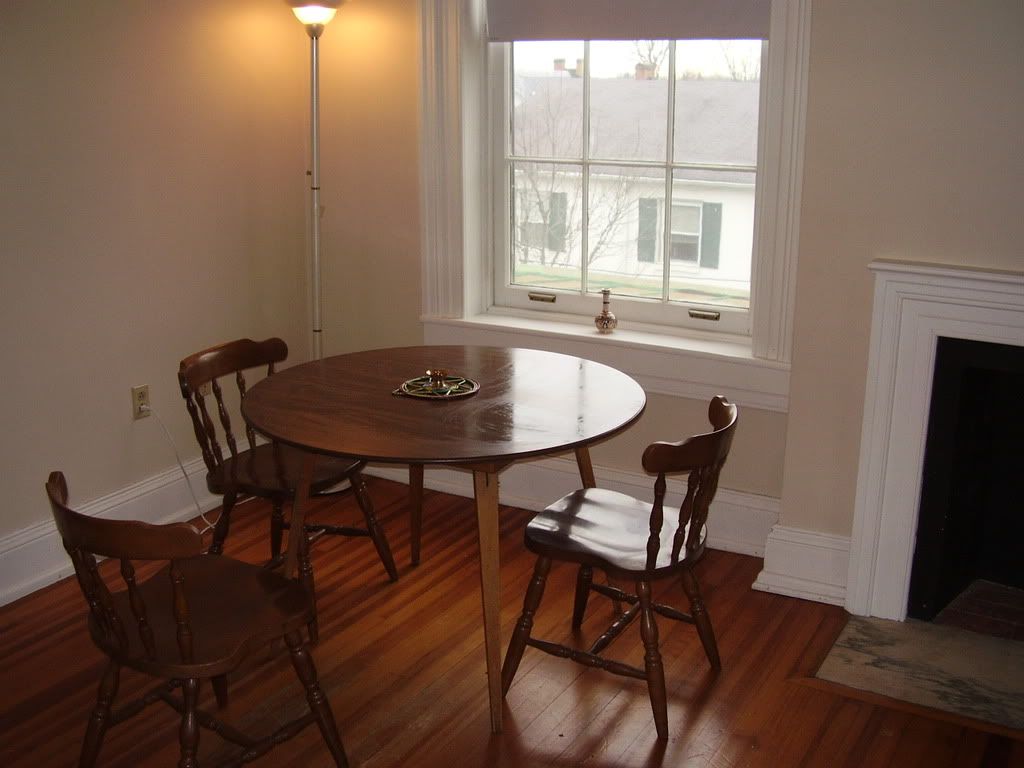 I'm writing this post from my new digs. It's a grey morning, and I'm sitting in my self-proclaimed "breakfast nook" having just completed breakfast and nursing my second cup of coffee. From the tall plate glass windows I can see the street, lined with old historic brick homes. The one directly across the street has a turret like a castle! The apartment itself is on the second floor of an old building. We have old-fashioned radiators that keep it toasty and warm as well as wood floors and two (count em!) closed-up fireplaces with mantels.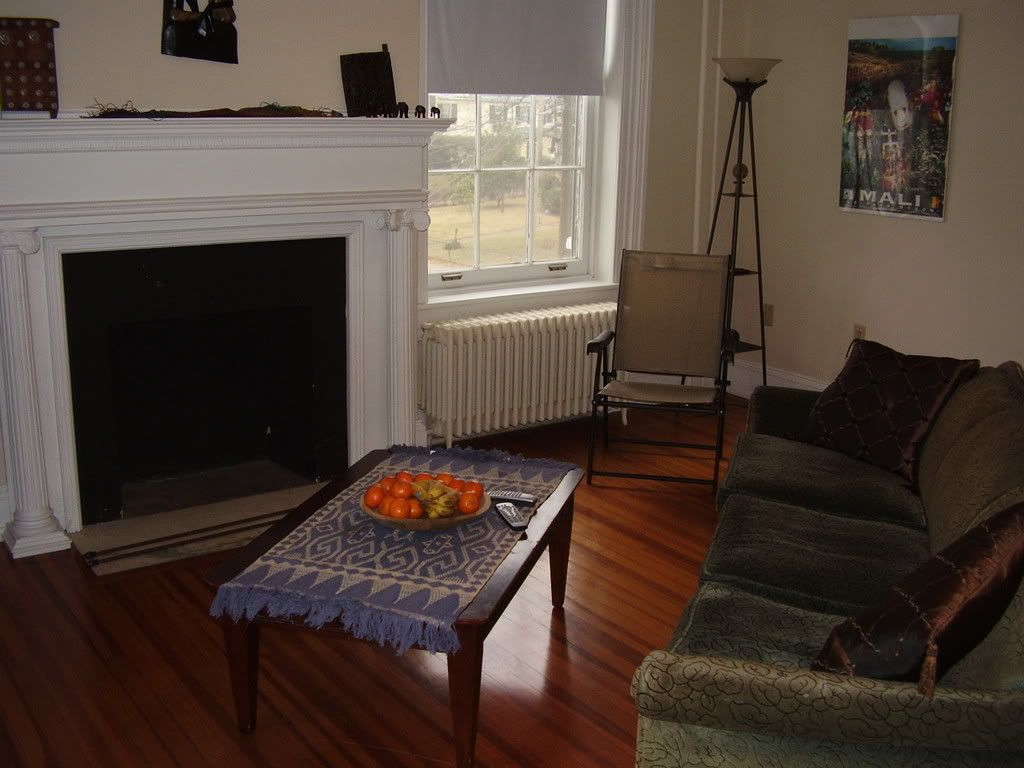 I can't really describe how happy I am with the way everything has worked out. When I first moved to this town three years ago, I rented a room in a house as a way to save money and as a "temporary" thing. Three years later...I was still there and getting more and more frustrated with lazy, slobs masquerading as roommates as well as just tired of not having my own place to call home. I never felt like I could invite friends or colleagues over, nor could I entertain and throw dinner parties (I love to cook). It was really stifling and I don't know if I even realized how much until this week when I moved here.
Already, DF and I have decorated the place with our own things and are having some friends over to hang out this afternoon. One of my coworkers lives in the neighborhood and we were invited to a neighborhood potluck at her place last night. We were by far the youngest ones there (mostly eldery and retired live here) but they were so fun-loving and charming and warm that we felt very comfortable.
We spent the Christmas holidays packing and then the last few days of the year moving boxes into the apartment in a series of short runs. The last day of the year was the final push when we got all our furniture here and cleaned the old place. We spent New Years Eve exhausted in front of the TV, curled up in our new home and ready to greet the new year.
It's nice to have a home. :)