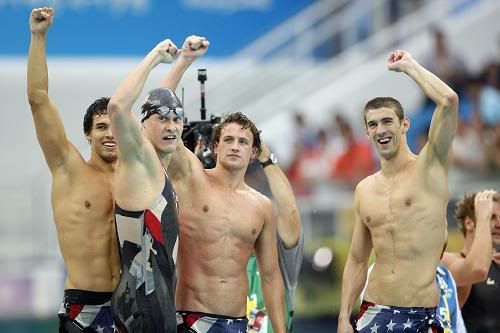 Is it wrong that I was watching this very exciting moment and anticipating that it would become even more exciting with a little more droppage of those swimsuits? *sigh* I live in hope. But really, what do you call that lovely muscle that runs from the hip down to the um...nether regions? I don't know it's name, but I know that I sure like seeing it!
Olympic watching is so educational. *ahem*
Anyone else enjoying these games? Fav moments?