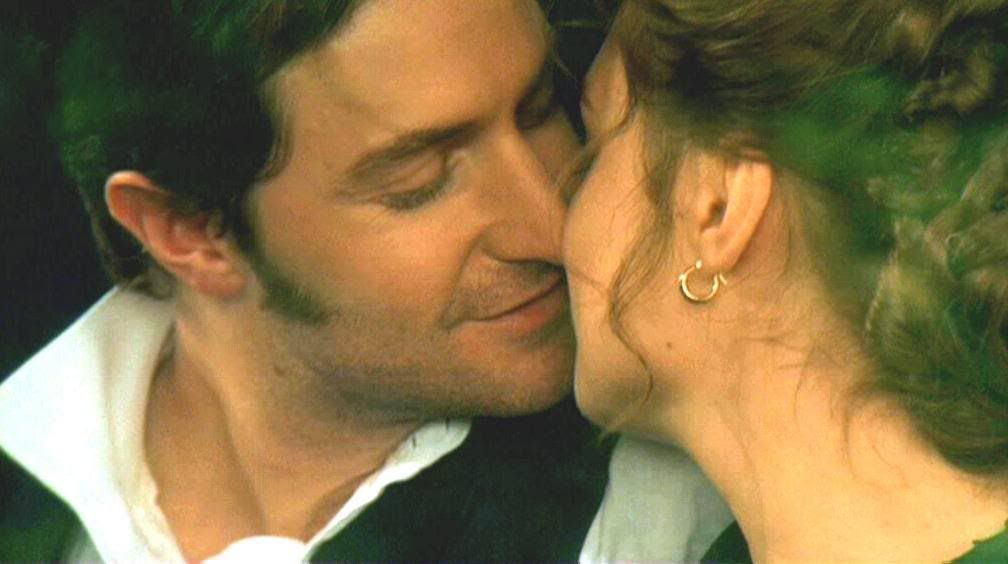 *gulp* Well, I totally dropped the ball and didn't post this linkage until today. Blame it on a crazy day at work combined with the prep and delivery of a Peace Corps week presentation that I had yesterday afternoon. Anyways, enough excuses....

As you are no doubt aware, for the past several months I have been in cahoots with fabulous bloggers
Kristie(J)
and
katiebabs
in a crusade to get anyone and everyone to see the fantastic BBC movie (miniseries?)
North and South
. I had heard about the film from a post over on the
AAR boards
and then when I finally saw the movie and fell head over heels for it, I posted a
thank-you thread
which turned into a discussion about the movie. Kristie then watched it and did what Kristie does so well. She decided that others must be given the good news and put her formidable enthusiasm and effort into getting the word out. One thing led to another and we all decided to pool our resources. One very crazy AIM PJ party and countless email exchanges later, we launched the N&S Crusade (tm). And the rest, as they say, is history.
Yesterday, the
grand finale
to our Crusade was posted over at Ramblings on Romance, etc. Not only is there a plethora of pretty pictures, but author
Carrie Lofty
contributes a fascinating essay on Mr. Thornton's interactions with the male characters in North and South. It has to be said, that Carrie, she knows how to write. (And I blame her entirely for my ongoing obsession with all things Dr. Who and Torchwood, but that's a post for another day.)
(carrie, I'm posting Fist of Doom in your honor. lol)
AND there's more! A North and South DVD to be won! And a huge AIM PJ party to be planned. Oh the fun never does end. Hie thee to
Kristie's
for the details.