Wow, my first week on the blogosphere and I've been tagged with one of these things. lol. The hardest part is going to be coming up with five people who have blogs who actually know me and will accept the tag. hmmm. Well anyways, here's the deal. You get tagged and you make an alt+printscreen of your desktop and then post it and tag some more people. So here goes...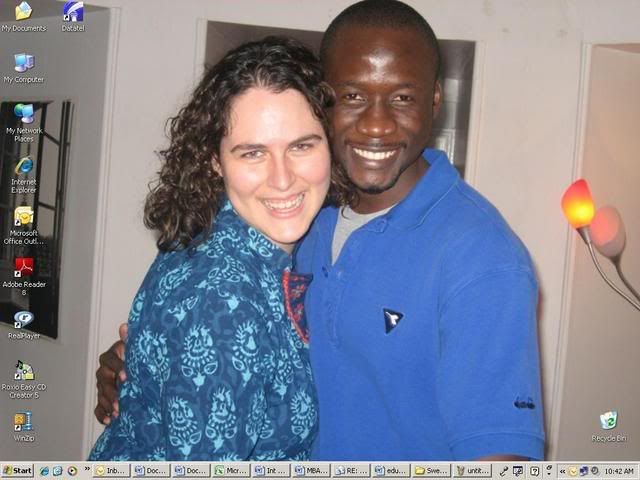 Soooo boring compared to others. *sigh* This is a new workstation so I haven't had a chance to clutter it up with a lot of icons (yet). I need to get a new pic of me and the DBF because that one is about 20 pounds ago and I am vain. He's always hot though, so I don't mind seeing this photo on a daily basis. lol
K, I'll be back later with my list of peeps.