It's a quiet evening here at the ranch. I'm catching up on the last three episodes of Project Runway. Now that Blood Ties is over, I guess this is the only show that I actually bother to follow. The nice part is that I don't have to worry about missing an episode, they're always showing them over and over again. I think that so far this season, no one is really standing out to me. I know that Jeffrey was a bit of an ass last season, but I never saw him turn in a crap design. And Michael...how adorable was he and how cute were his clothes? It seems like this season's designers aren't quite as polished...or something. I dunno. Anyways, it's still entertaining.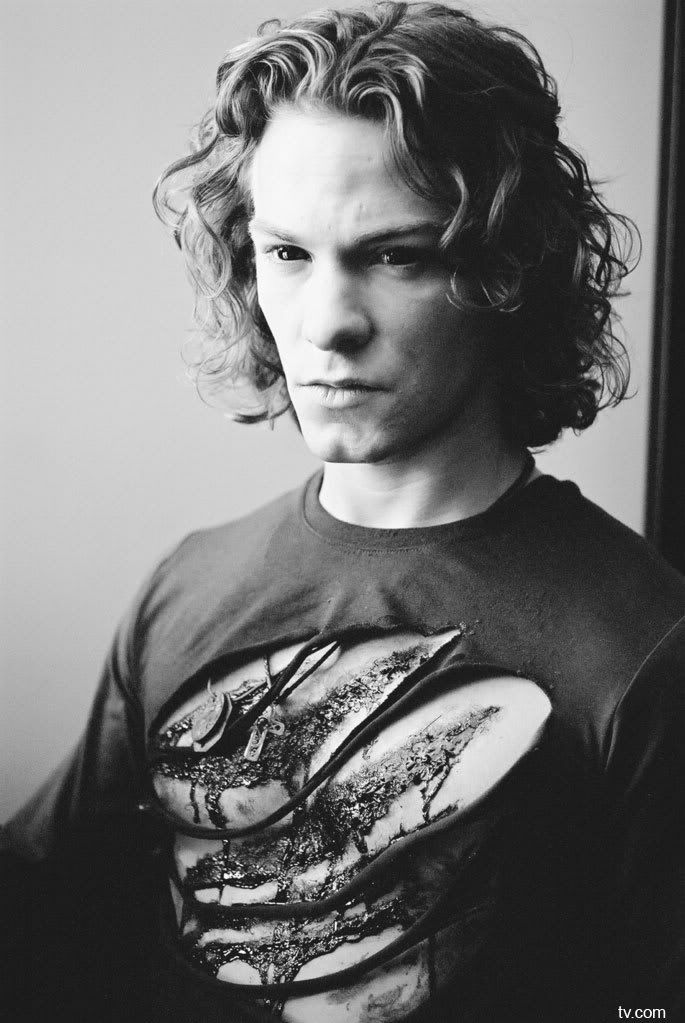 Speaking of entertaining television, can I just go off on a mini-rant about how
angry
I am at stupid Lifetime television right now? Ok, so they bought the first set of 23 episodes and then instead of showing them all in one normal season, they cut them in half and split it into two seasons. So that of course makes it harder for people who might have gotten into the show to stay hooked. They promised us a marathon repeat of season 1 before starting season 2, but that
never happened. Then for season 2, they moved the timeslot to 11pm on freaking Friday night! To top it all off, they decided at the last minute that in fact the final two episodes would not be shown on television after all...they would only air on their website (which is not available to viewers outside the US). WTF? Not to mention their complete lack of promotional support for the show. And there is still no word on whether or not they will renew the show and have another season filmed. But considering the shitty way they've been treating it, I don't hold out much hope. Why oh why? This show was actually fun to watch, had two cute guys, a kick-ass heroine, paranormal elements, vampires, clever dialogue and romantic tension. How many idiotic "America's Top Psychic" shows can say that? AARRRRGGGG! /end rant
Moving on to happier topics...I'm loving my reread of TSP. I think I might even write up a review. Depends on how ambitious I feel this weekend, I guess. Thanks to one of my AAR friends, GailK, I am crushing on Paul Bettany as my mental image of Simon. I can totally see him nailing that rapier-like witty dialogue, pulling off the red heeled shoes, and also giving that angsty deep dark layer that makes Simon who he is.
I also am really enjoying the Lord John audiobook. I got through a few chapters last night before nodding off to sleep. Mm, the sexual tension between LJ and his new "step-brother"...love it!
On the North and South crusade front...welcome to the ranks new recruit
devon
who wrote a really nice review. For any of you reading this blog, if you haven't watched the film, what are you waiting for?!?!? Look into this man's eyes and see if you can resist?