I realized after getting through about 40 of the posts over at DA on the topic of man-titty covers that although I don't pick up clinch covered books, I am a total hypocrite because I am about to post a hot guy photo and that's pretty much the entire blog entry for today. Oh the cognative dissonance! Oh the horror, oh the...oh what the hell!
Thanks to
Kristie(J)
I am even more obsessed. lol. This picture joins the ranks of other classics like "train scene" or "Chest" and will be known from this day forward as "white shirt". Simple, clean, elegant and to the point. Just like the photo itself and more importantly, just like the man himself. Yeah, it's late and I'm tired and I just want to share the Richard Armitage goodness because things like this should be shared and not hoarded. So enjoy.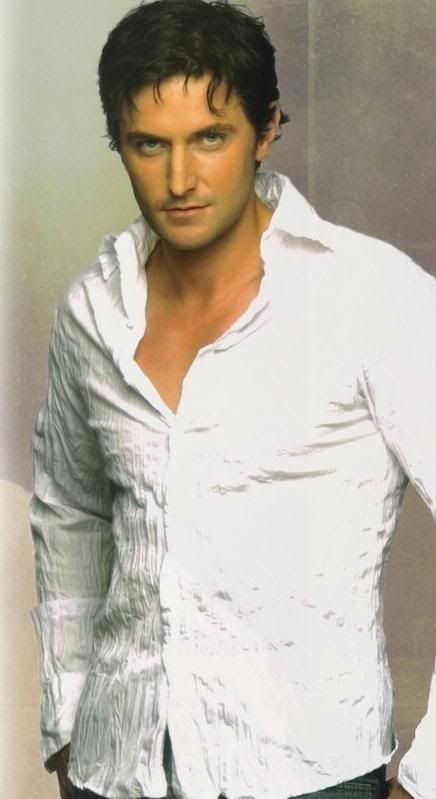 pssst, North and South...you need to see it!